Quality Action Teams (QAT) "the FADE process"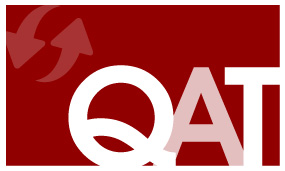 Managers, employees, and executives learn how to work together side by side to systematically gather and analyze data on critical work processes, explore new and better ways to get work done, and execute solutions.
Teaches team based problem solving. Uses the methodology of Focus, Analyze, Develop, and Execute. Provides both team member and team leader guides.
Target Audience: Managers, Team Leaders and Team Members
Program Highlights Include:
Build quality into your daily work
Empower your employees to solve quality problems
Continuously improve your organizational and systemic processes
Implement the FADE model in your organization
Use a set of quality improvement tools cross-functionally
Develop a proven quality improvement methodology for your team efforts
* A healthcare version is also available.